Clean Fuel System™
The Clean Fuel System™ is a diesel fuel management solution engineered to ensure superior fuel quality throughout your facility. This fully integrated fuel filtration system which holds patent US6,596,174 B1 is delivered turn-key, fully automated and purpose built for your application. This system effectively eliminates contamination problems caused by water, particulate and microbial growth in your fuel bulk storage. The Clean Fuel System is one component in ESI's Ecosystem that provides risk reduction, as well as operational and financial benefits to your facility.
Options Available:
CFS-1000
CFS-1500
CFS-2000
CFS-5000
CFS-10000
CFS-15000
(contact ESI for product details)
CFS components include:
  Filter Vessel
  Microbial Decontamination
  Pump
  Flow Meter
  Tank Valves
  Control Panel
  Automatic Water Drain System
The products and processes developed by ESI are focused on providing our clients with the utmost safety and security while managing the cost of ownership.  Our systems are designed to meet and exceed all industry specifications as we offer the only 100% Guaranteed LEAK-PROOF design.
CFS Overview
ESI's Clean Fuel System™ prevents diesel generator failure by cleanly and reliably filtering stored diesel fuels -- eliminating water, sediment and microbial build-up continuously through an engineered process that has no market equal. Clean Fuel System™ is the preferred diesel fuel polishing system of critical power applications such as large data centers, corporate assets, government facilities and municipal infrastructures where single-point failures in system reliability must be eliminated. Clean Fuel System™ has also become the most sought-after standard for reliability for owners and operators of larger marine pleasure yachts and expeditionary diesel-powered trawlers.
ESI's Clean Fuel System™ is the first and most reliable diesel fuel polishing system on the market. For over 20 years, this comprehensive, engineered fuel filtration system has protected the stored diesel fuel in standby power systems and has never failed to prevent generator shutdown due to fuel contamination. In addition to its platform Clean Fuel System™, ESI has become the preferred, specified provider in critical power applications that require N+3 reliability, offering end-to-end fuel management solutions that guarantee the quality of fuel entering the system; the maintenance of diesel fuel in the system; and the clean and green (no chemical biocides) removal of water and contaminants at the end of the filtration process. By perfecting the science of fuel/water separation (as opposed to water "absorption") and ensuring the contaminants are not released into the environment, ESI has deployed the first green-data-center-friendly filtration systems that also dramatically reduce total ownership costs.
ESI's Clean Fuel System™ is the only third-party-certified diesel fuel polishing system that is guaranteed 100% not to leak. Each system is tailored for a specific application and Clean Fuel Systems™ today are found throughout the world in mission critical power applications and marine yachts.
An innovative design, the Clean Fuel System is one component of ESI's Ecosystem.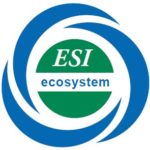 Data center operators and mission critical facility managers located in Data Center Alley (Loudoun County, VA), as well as worldwide, are deploying ESI's Ecosystem approach. It is an approach that has disrupted and transformed the fuel management industry with products such as the iTANK, iFUEL, and iPORT. The benefits include: comprehensive solution, fewer vendors, fewer procurement hassles, rapid commissioning that shortens construction schedules, and lower overall costs.
The success of ESI's Ecosystem approach is a result of innovative product design and development of engineered client solutions during decades of hands-on experience at facilities with mission critical operations.
If you are an architectural or engineering firm looking for specifications, please contact our Ashburn, Virginia office at: 800-411-3284.